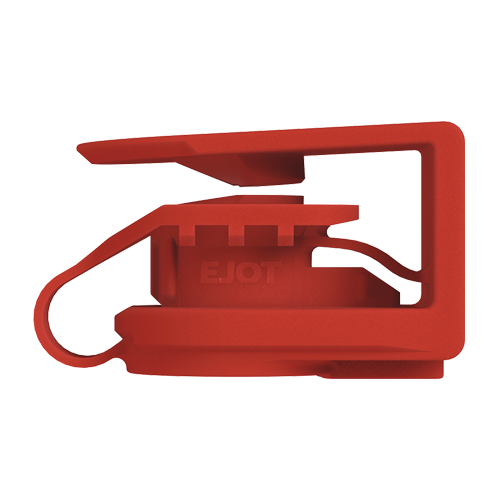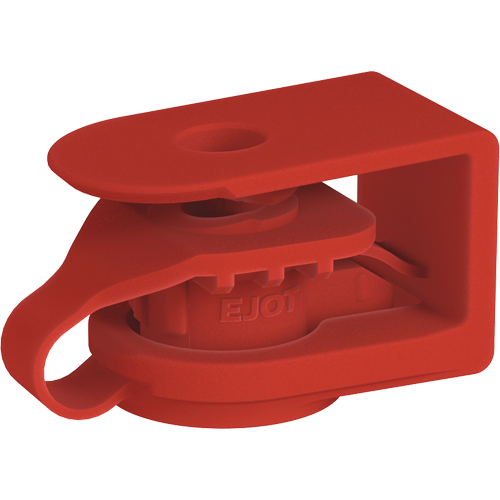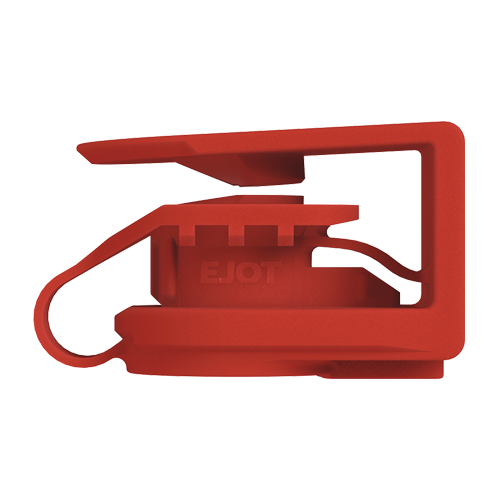 スペック
Overview

One fastening element for varying component thicknesses
No mix-ups, since only one fastening element is necessary
Economic efficiency through part reduction
High dynamic safety of the system in combination with the DELTA PT® screw
No corrosion
Ergonomic and safe assembly
Consistent tightening torques
No catching of the parts
Decreased component weight, ca. 20% less than common metal clips
Suitable for automated assembly
Recyclable
V for "Variable"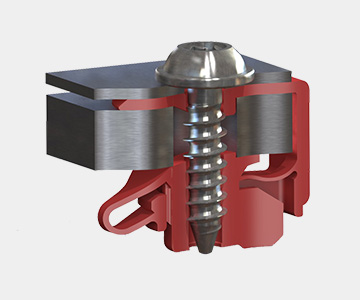 Due to the flexibly mounted screw boss, an assembly of the EJOT EASYboss® V to different snap-on wall thicknesses is also possible. With two different "standard versions" (clamp thickness 0.8 - 3.0 mm or 2.5 - 5.5 mm), this fastening systems covers a broad range of possible applications. This way the trend towards decreased component thickness is taken into account.
The replacement of different clips with one standardised part offers logistical, qualitative and purchasing-related advantages. The system has been designed in such a way that uniform tightening torques can be applied despite many different wall thicknesses and various different materials. This eases and accelerates the assembly process immensely. Errors due to wrong settings of the driver tools, falsely positioned or mixed-up clips are a thing of the past when using this fastening element.
Efficient production processes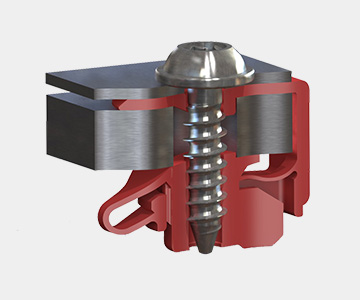 The plastic fastening element is also ideally suited for efficiency increasing measures in modern manufacturing processes, in particular for optimisation of manufacturing and assembly processes with the aid of automated steps. The EASYboss® V is designed in such a way that automated snap-fitting is possible. The new EASYboss® V is mainly used in automotive engineering, for example in instrument panels, centre consoles, trim, front ends, fenders, lighting and other components. But there are also applications in the non-automotive field for the special fastening solution.