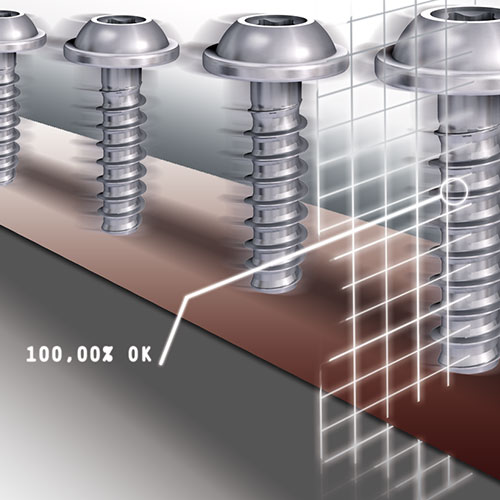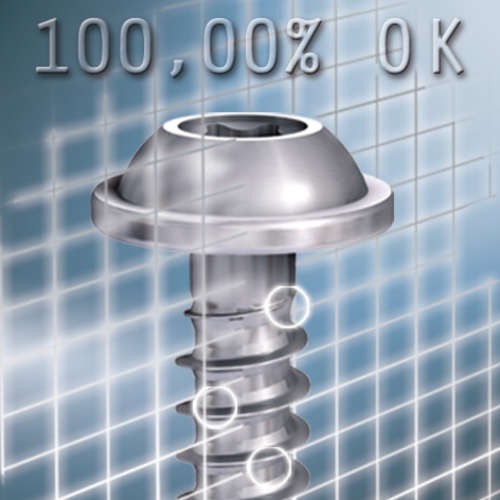 スペック
Overview

Depending on the purity grade, the following can be checked:

head diameter
head height
thread length
thread formed yes / no
external thread diameter and core diameter
thread pitch
partial thread length
drive formed yes / no
width across flats for hexagon drives
width across corners
head cracks
other sortable features
EJOMAT® - for reliable automated assembly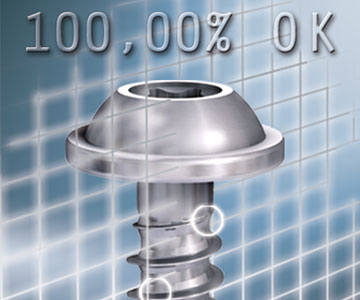 The screw joint plays an important role during assembly. To ensure that the fastening elements meet this important role by 100%, EJOT, as a system partner, assists the individual customer on the way to a "zero defect" strategy with technical know-how and high-quality fastening technology.
Quality right from the start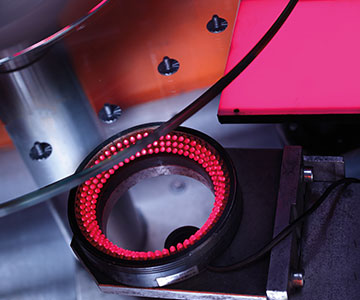 Our EJOMAT® quality begins early with cooperation between design engineers and our customer's assembly experts. As the design stage begins, with certain geometrical features of the fasteners, the tracks are laid to minimise down-time.
Clearly defined objective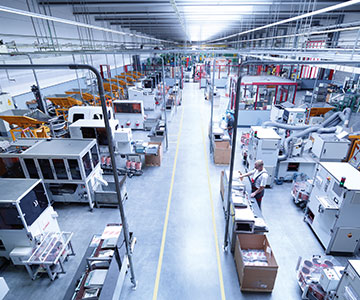 With EJOMAT® a high sorted quality, problem-free assembly processes as well as improved results during automated fastening are possible, and maximum economic efficiency can be achieved.