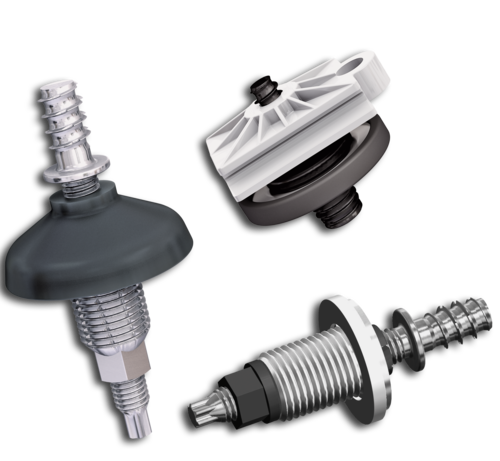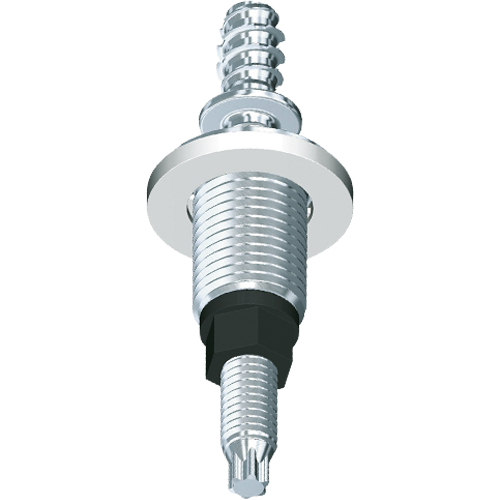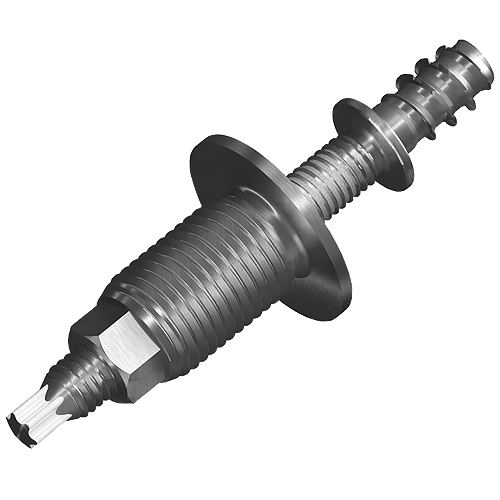 スペック
Overview

Standard adjustment mechanism with individual pre-setting of the adjustment moment
Fixing and adjusting with only one element
Individual dimensioning of the adjustment range
Decreased assembly costs due to direct fastening
Optional functions can be integrated
The Fastening of add-on parts
In modern vehicle construction it is necessary to design the fastening of add-on parts in an adjustable way. The requirements on fastening solutions have evolved from a simple attachment, over tolerance compensation up to multifunctional systems. The design engineering flexibility of the EJOT® ADJUSTtec adjustment mechanism makes further functions, such as high-precision positioning, sealing or the implementation of lightweight design, possible through the use of light metal or high-capacity plastic materials. A typical application for this product category are rear lights, which need to be fine adjustable in their position to adjacent vehicle components. This has become necessary for many cars, since an equally spaced clearance is considered an important quality indicator by the customers. Versions of the EJOT® ADJUSTtec adjustment mechanism:
EJOT ADJUSTtec "modular Adjuster"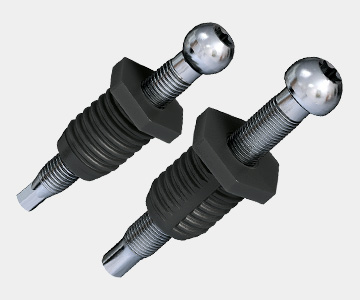 In modern automotive design LED modules are increasingly installed in headlamps. Before the headlamps are finished and closed, these LED modules must first be aligned in the longitudinal axis during assembly. The adjustment is made with appropriate adjustment elements.
EJOT has developed an adjustment element consisting of a plastic nut and an adjusting screw.
EJOT ADJUSTtec "universal".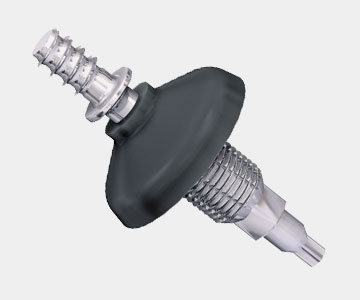 The adjusting and fastening element for almost all fields of application. For this element the desired torque window can be set according to the customer request. The element can be fitted with an optional seal for the use in splash water areas.
EJOT ADJUSTtec "standard"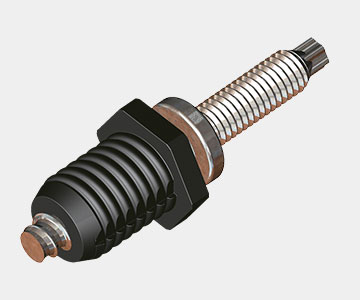 The standard design enables individual positioning of add-on parts. The plastic hollow screw is fastened self-tapping into the screw boss of the plastic attachment part. Through screwing in and out of the threaded bolt the contact surface, and thus the position of the attachment, is changed.
EJOT ADJUSTtec "customer-specific"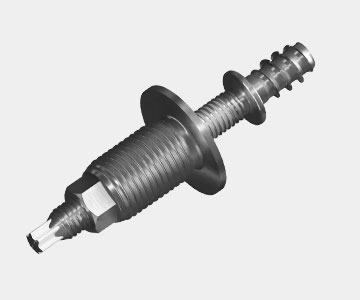 The individual tolerance adjustment and the design requirements are the relevant properties of this customer-specific adjustment element. The collar of the threaded bolt is the contact surface on the plastic attachment. Through screwing in and out of the hollow screw the contact surface and thus the position of the support component can be changed.
EJOT ADJUSTtec "multifunctional"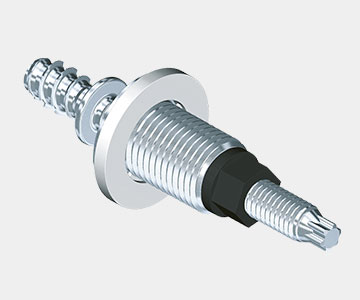 All mechanical properties of the standard and the customer-specific ADJUSTtec versions are combined in this pre-set adjustment element. This special fastening element offers the additional possibility to change the pre-setting without having to unfasten the screw joint after the initial installation.
EJOT ADJUSTtec "three-dimensional"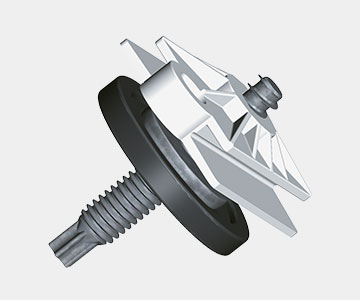 The assembly of large add-on parts makes high demands on the used fastening elements. Especially tolerance compensation in three space axis, the compensation of thermal influences as well as the fatigue strength of the joint are important parameters for the design engineering. Other individual properties can also be integrated.